Printable version
2014
Alicante, Spain
Twenty-third meeting, 10-13 June, 2014
The PAGE 2014 meeting was hosted by Miguel Hernandez University and was held in the Cruise Terminal of Alicante.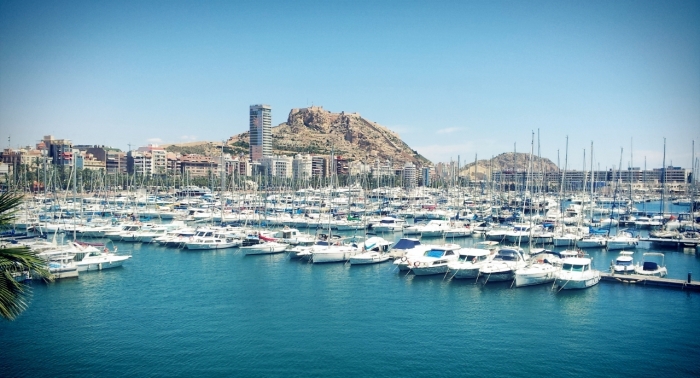 The port of Alicante. Photograph: Victor Mangas Sanjuan.
Our host: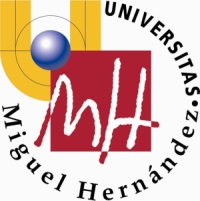 Our main sponsor: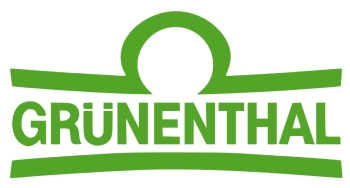 Additional sponsors: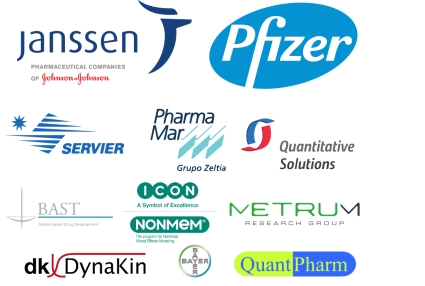 PAGE meetings take place in an informal atmosphere with vivid scientific discussion. The meeting will start with a welcome reception at 7:30 pm on Tuesday 10 June at the Cruise Terminal of Alicante. The scientific programme will start on Wednesday morning 11 June and will end at noon on Friday 13 June. Participants are encouraged to attend all conference days and present their work in the form of an oral presentation or poster.
Abstracts and Apps
The program and abstracts can be downloaded as a single document (pdf and a special small-page A5-sized pdf version for unsupported phones and e-books): note that no printed abstracts are available at the conference so print them at home or use the special Apps that have been developed for iPhone and Android to view all abstracts off-line on your portable device.
Conference location
PAGE 2014 was held at the Cruise Terminal of Alicante, Puerto de Alicante 03001. For a map of Alicante, see this link. The Cruise Terminal of Alicante is situated at the end of the East Dock.
IMPORTANT: A meeting point will be located at the Hotel Melia in Alicante, from where buses will transport attendees to the Cruise Terminal 60 minutes before the start of the conference (8:00) and every five minutes until 9:00, and at the end of the meetings in the afternoon. During the sessions, every hour there is a bus service to / from the Cruise Terminal.
Arrival/Registration
The registration desk can be accessed from the entrance at the Cruise Terminal of Alicante. Registration will be open at the following times:
Tuesday 10th June: 18:30 hours – 20:00 hours
Wednesday 11th June: 08:00 hours – 18:00 hours
Thursday 12th June: 08:00 hours – 17:30 hours
Friday 13th June: 08:30 hours – 13:00 hours
Welcome Reception, Tuesday 10th June
The meeting will open with a drinks reception from 20:30 to 22:30 hours at the Santísima Trinidad located in front of Hotel Melia: come as a pirate! A bus service between the Cruise Terminal and Hotel Melia will transport participants from 18h until 20h.
Preliminary programme items:
The Lewis Sheiner Student Session
The annual Lewis Sheiner Student Session was inaugurated, both to honour the memory of Lewis Sheiner and to highlight his lifetime passion for student education. Students who wish to be considered for this session should submit an extended abstract by the end of 3 March 2014.

The abstract must be structured with the following subheadings: Objectives / Methods / Results / Conclusion / References.
There must be at least 6,000 but not more than 7,000 characters (including spaces) in the abstract itself, i.e. excluding Title / Authors/ Affiliation and References.
The submitted work must have been performed either as part of an MSc or PhD programme and/or will ultimately form part of a PhD thesis.
Each year a rotating committee of three members, representative of the PAGE community, will judge who should receive the honour of presenting in the Lewis Sheiner Student Session.
If elected, the student will automatically receive a 300 euro travel grant. A permanent list of students, with links to their presentation, will be maintained on the web site.

The Stuart Beal Methodology Session
As a tribute to Stuart Beal, the organising committee has instituted the Stuart Beal Methodology Session. The organising committee will choose presenters from the submitted abstracts.
Pierre Marquet: implementing model-based individualization in the clinic
Amin Rostami-Hodjegan: OrBiTo - translating mechanistic knowledge on absorption into predictive models
Scott Marshall: Proposed Modelling and Simulation good practices: Progress post EMA / EFPIA M&S workshop
Terry Shepard: (EMA) How European Regulators are Facilitating the Use of Modelling and Simulation: MSWG History, Activity and Future
Vikram Sinha: (FDA) The role of MBDD in drug development - is it time to repaint the canvas?
Bjoern Bornkamp: The MCP-Mod methodology – A statistical methodology for dose-response modelling
Registration
Registration is now open and is only possible at the PAGE website.
If you have previously registered at the PAGE website, your personal details (address etc.) are still available.
If you have not previously registered at the PAGE website, please do so first, then you can log in to enrol for the meeting.
Please keep our database up to date by editing your existing profile if required!
If you've forgotten your password, a reminder can be requested automatically from the website by e-mail.
If you've forgotten your password and changed your e-mail address then please contact Rik Schoemaker (rs@page-meeting.org).
Updates of personal details in the website are confirmed automatically by email. Note that if you do not receive a confirmation, you should check that your e-mail address is correctly entered in the designated field.
Registration fees and payment
Registration fees are:

630€ for participants from industry and commercial enterprises
440€ for academics and non-profit participants (including government employees)
130€ for full time students in an MSc or PhD programme at the time of the PAGE meeting (and not otherwise employed) who do not submit and present a poster or oral communication abstract at PAGE 2014
30€ for full time students in an MSc or PhD programme at the time of the PAGE meeting (and not otherwise employed) who do submit and present a poster or oral communication abstract at PAGE 2014

Fees include coffee, tea and lunch on all days, the welcome reception on June 10 and the social event on June 12.
Accompanying persons can attend the welcome reception and the social event for a fee of 150€: See this link, for a registration form.
Participant places are limited and allocated on a first come, first serve basis.
In contrast to previous years, registration fees must be paid at the PAGE website by credit card only (Visa, Maestro, MasterCard and American Express)

within 14 days

after registering at the PAGE website. Visa payments require Verified-by-Visa to be activated, and MasterCard requires SecureCode for your and our own security. Failure to meet this deadline will automatically place your registration on the waiting list.
Students wishing to qualify for the 30€ or 130€ registration fee need to send a scanned copy of a signed letter of support from their supervisor indicating that they will be full time students in an MSc or PhD programme at the time of the PAGE meeting (and not otherwise employed), and a scan of their current student card to rs@page-meeting.org. If this information (and an abstract if applicable) is not available at the time of the abstract deadline (17 March), non-reduced fees will be charged.
Please contact Corte Ingles directly at page2014@viajeseci.es or call tel +34 96 3107189 or fax +34 96 3411046 if you have any special requests or special needs.
Cancellation policy
No refunds will be given once the registration fee has been paid, not even in the extremely unlikely event that the meeting is cancelled due to force majeure. Substitution of delegates will be accepted at any time.
Pharsight Student Sponsorship
A Pharsight Student Sponsorship to support travel and accommodation expenses, is available to a very restricted number of students unable to obtain any other financial support. This will be judged on a case-by-case basis by a selection committee. Please see here to download a form with criteria and details on how to apply.
Hotel reservation
El Corte Ingles, the local organiser agency, has reserved accommodation at special rates for the PAGE meeting. An overview of the hotel accommodation options can be obtained here.
A form used for reserving and paying for your hotel accomodation can be found here. Please do not email your credit card details but use fax or surface instead. Alternatively, hotel reservations can be paid by bank transfer.
Hotel accommodation must be paid in full at the time of booking (or following receipt of invoice). Payments must be received before 5 April 2014 or accommodation cannot be guaranteed. Accommodation will be held on a provisional basis until payment is received.
For cancellations received on or before 5 April 2014 – no penalty. No refunds will be given after 5th April and full payment will be due. All cancellations must be received in writing – by email, fax or hard copy mail. Any reduction in nights will be treated as a cancellation and no refund will be given. Any refunds given will be subject to a charge of 30€.
Abstract submission
Deadline for Lewis Sheiner Student Session abstracts: 3 MARCH 2014
Deadline for regular abstracts: 17 MARCH 2014
Please follow these instructions carefully regarding format and length of the abstracts or download them in either Word/RTF or Adobe/PDF format. Abstracts that do not comply with these guidelines will not be accepted.
Each participant is only allowed to submit one poster abstract.
Do not submit separate oral and poster abstracts: if your request for an oral presentation is not granted, you will be contacted to switch your abstract from an oral to a poster category.
Submission of abstracts is only possible online through the PAGE website. Log in, click on 'Register/submit abstract' and click the link on the bottom of your personal info page.
To facilitate the review of abstracts and to help structure the poster sessions, please select an abstract category when you submit your abstract.
The abstract must be structured with the following headings: Objectives / Methods / Results / Conclusion / References.
There is a strict limit of 1,000 to 2,500 characters (including spaces) for the abstract itself (i.e. excluding Title/ Authors/ Affiliation and References).
When you click "Submit" you will immediately receive an email with your abstract attached. This e-mail will also be sent to the committee responsible for peer review in the selected category. Therefore, only click "Submit" when you have finished editing!
Abstracts will remain invisible until release of the final programme (anticipated date: between 5 and 15 April).
Posters
The poster boards will accommodate an A0-size portrait poster (118.9 cm high and 84.1 cm wide/46.8 by 33.1 inches). Material for mounting your poster to the boards will be available on-site.
Software demonstrations
Software companies, Academic Software Application Developers and Contract Research Organisations are welcome to present their products and services during PAGE. Please contact the conference secretariat for further details at page2014@viajeseci.es
Satellite meetings
Several events will be held before and after the PAGE meeting (more information to follow). If you are interested in organising such a satellite meeting, contact El Corte Ingles directly at page2014@viajeseci.es. Please note that PAGE itself does not get involved in organising satellite workshops or booking venues, etc, and satellite meetings cannot be booked through the PAGE or local organisers web-site.
Alicante
Alicante is located in southeast Spain in the south of the Region of Valencia. The province is designated with the Costa Blanca tourist brand. It has a typical Mediterranean landscape with beaches interspersed with mountainous terrain.
Different civilizations have passed through these lands, leaving their mark which can be seen in all corners of this emblematic city. All of this adds to the appeal of this modern city with a primary focus on tourism, but also a special interest in industry and commerce. Alicante, situated on the coast of the Mediterranean Sea, offers not only a great variety of services but also a wide range of cultural activities, with its museums, its festivals and its nature areas, in particular the Island of Tabarca (Mediterranean Marine Reserve). The province hosts as many as six festivals declared to be of International Tourist Interest: the bonfires of San Juan on midsummer night in Alicante; the International Habaneras and Polyphony Competition in Torrevieja; the Moors and Christians festival in Villajoyosa and Alcoy; and the Elche Mystery Plays and the Palm Sunday Procession in the city of Elche. The town of Elche is also the site of the Palmeral de Elche palm grove, awarded the World Heritage designation by the UNESCO.
Alicante enjoys a Mediterranean climate with mild winter temperatures, warm to hot summers, and little rain concentrated in equinoctial periods. On average the temperature ranges in June between 17.1 °C and 27.2 °C and daily oscillations in temperature are very small due to the influence of the sea.
Further information on Alicante and the Region of Valencia is available at the following websites
www.alicanteturismo.com
www.comunidadvalenciana.com
www.spain.info
Getting to Alicante
Alicante's international airport is situated 11 kilometers south of the city and is called "El Altet". It is one of the most important airports in the country, with direct flights to 19 destinations around Spain, around 80 in the European Union, and 12 destinations outside the EU, flying to a total of 20 different countries. The cheapest way to get into the centre is by urban bus C-6. A single ticket costs €2.60. The bus departs every 20 minutes and it takes around 30 minutes depending on the traffic. A taxi costs around €18 with a journey time of around 10 to 15 minutes.
The Alicante Rail Station is located in the city centre. High speed trains connect Alicante to Madrid (2.30 h) and Barcelona (5 h). More details about travel to Alicante can be found here:
http://www.arrivalguides.com/en/Travelguides/Europe/Spain/ALICANTE/essentialinformation
http://www.renfe.com/
http://www.aena-aeropuertos.es/csee/Satellite/Aeropuerto-Alicante/es/
Conference secretariat
For matters related to the PAGE meeting and payment of registration fees:
info@page-meeting.org
For matters related to hotel reservation, tourist information etc:
PAGE 2014 Secretariat
c/o El Corte Ingles
Fernando El Católico, 3
46007 Valencia
(SPAIN)
Tel: +34 96 3107189
Fax: +34 96 3411046
Email: page2014@viajeseci.es